Laurent Châtel is Senior Lecturer at Paris Sorbonne specializing in British cultural history, visual arts and orientalism in the eighteenth and nineteenth centuries. He is director of CSTI (HDEA EA 4086), a research group which focuses on art, society and digital humanities. He has published widely on landscape aesthetics, the picturesque and the sublime, garden history and William Beckford (1760-1844). His latest book is William Beckford: The Elusive Orientalist (Oxford University Studies in the Enlightenment, 2016). He is the Horizon 2020 project coordinator (NPC) in the field of humanities and social sciences.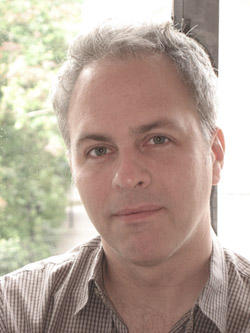 T.J. Demos is Professor in the Department of the History of Art and Visual Culture, University of California, Santa Cruz, and Founder and Director of its Center for Creative Ecologies. He writes widely on modern and contemporary art and his essays have appeared in magazines, journals, and catalogues worldwide. He has served on the Art Journal editorial board, and currently is on the editorial board of Third Text, and on the advisory board of Grey Room.
Demos' current research focuses on contemporary art and visual culture, investigating in particular the diverse ways that artists and activists have negotiated crises associated with globalization, including the emerging conjunction of post-9/11 political sovereignty and statelessness, the hauntings of the colonial past, and the growing biopolitical conflicts around ecology and climate change.
Recent books include The Migrant Image: The Art and Politics of Documentary during Global Crisis (Duke University Press, 2013, winner of the 2014 College Art Association Frank Jewett Mather Award for Art Criticism), and Return to the Postcolony: Spectres of Colonialism in Contemporary Art (Sternberg Press, 2013). Decolonizing Nature, Contemporary Art and the Politics of Ecology, his latest book which explores artists' widespread aesthetic and political engagement with environmental conditions, is published this year by Sternberg Press.
Anne Goarzin is Professor of Irish literature and culture at the University of Rennes 2, France. She is the author of the research monograph Reflets d'Irlande, John McGahern (PUR, 2002) and has published on the modern and post-modern Irish novel and poetry as well as on the visual arts in Ireland. She has co-edited the French journal of Irish Studies Etudes Irlandaises between 2008 and 2014 and currently chairs the SOFEIR (French Society for Irish Studies).
Her current research interrogates alternative practices and productions in the arts and literature through the prism of recent critical theory (New materialism, the nonhuman, esthetics). Lately, she has been examining digital productions in Ireland (from the commemorative platform Century Ireland platform to artistic online projects).
Charlotte Gould is a former student of the Ecole Normale Supérieure in Cachan, she is Assistant Professor at Université Sorbonne Nouvelle in Paris and works on contemporary British art within the research group EA 4398 PRISMES. She is a member of AAH (Association of Art Historians) and of The Arts in Society Knowledge Community. In 2012, she co-edited Marketing Art in the British Isles, published by Routledge, with Sophie Mesplède.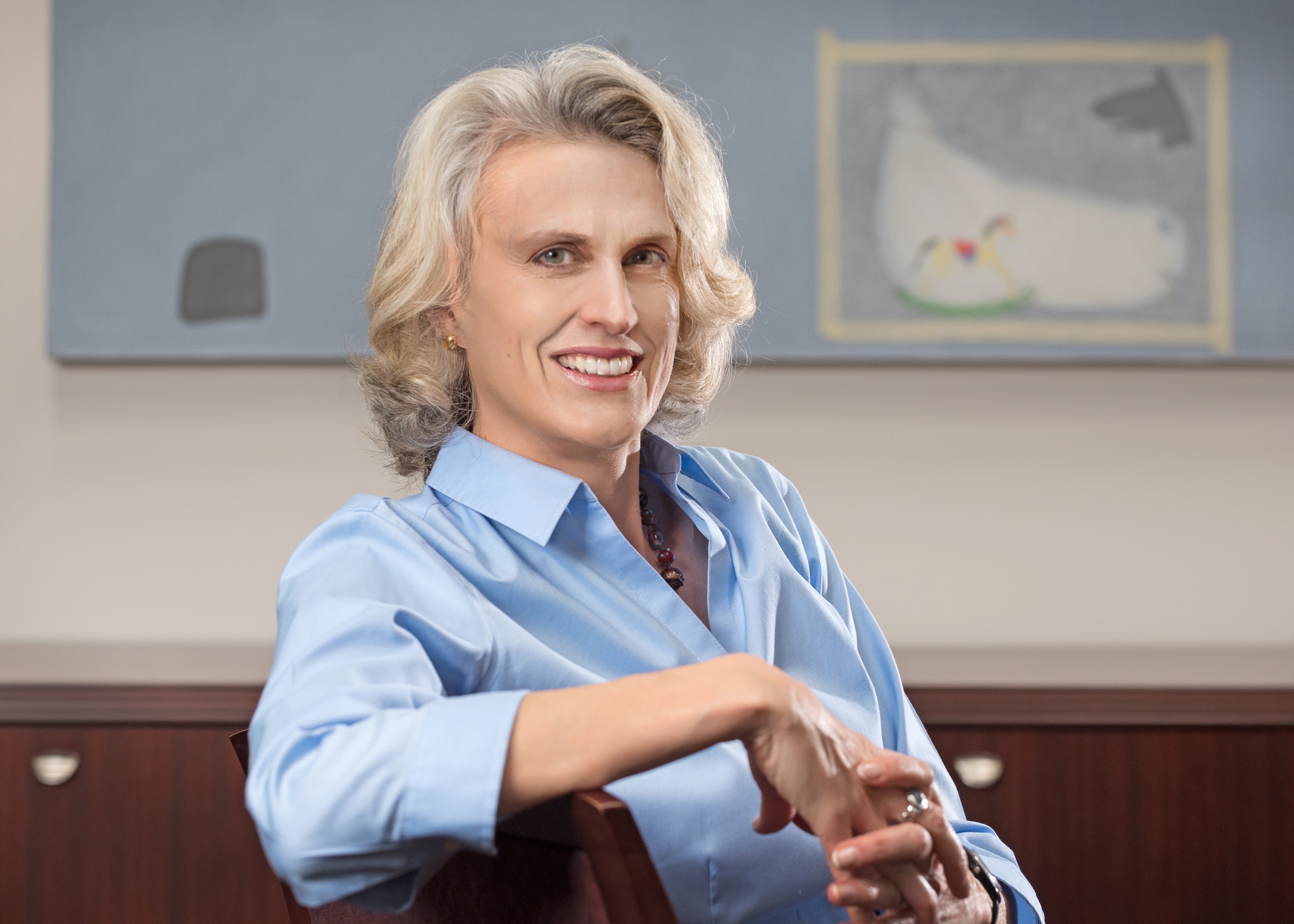 Anne Helmreich is dean of the College of Fine Arts at Texas Christian University. She is an art historian, specializing in 19th century art and the digital humanities. Her co-authored article "Local/Global: Mapping 19th Century London's Art Market," written with Pamela Fletcher, recently won the 2015 prize for Online Publication from the Association of Research Institutes in Art History.
She earned her Ph.D. in Art History from Northwestern University, her M.A. in Art History from the University of Pittsburgh, and her B.A in History from Dickinson College. Her work has been supported by grants from the Getty Research Institute, the National Endowment for the Humanities, the Clark Library, the Harry Ransom Center, the Huntington, the Yale Center for British Art, and the Paul Mellon Centre for British Art.
Helmreich was formerly associate professor of Art History, Case Western Reserve University, where she also served as director of the Baker-Nord Center for the Humanities and taught at TCU from 1996-2003. From 2011 to 2016, she was senior program officer at The Getty Foundation in Los Angeles.
Marie-Madeleine Martinet is Emeritus Professor at Paris Sorbonne University. Her research fields are British aesthetics, notably landscape art, studied from the viewpoint of technology, craft and medium. She created a CD Rom on British eighteenth-century urban culture which has now become a website, Georgian cities: http://www.18thc-cities.paris-sorbonne.fr. Early on she advocated the use of digital technologies in her teaching, and taught Master seminars based on a comparative study of eighteenth-century epistemology and technical artistic skills with today's interactive, multimodal, computer and mobile technologies. Her publications range from the Renaissance to the early nineteenth century, with a special focus on the visual arts, travel literature, gardens and digital humanities.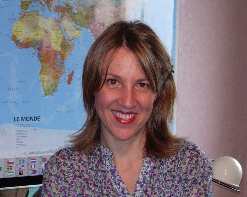 Sophie Mesplède is Senior Lecturer in British arts and culture at the University of Rennes 2, France. She is a member of the research group ACE, EA 1796, in Rennes 2 (Anglophonie : Communautés, Ecritures). Together with Charlotte Gould, she has co-edited Marketing Art in the British Isles, 1700 to the Present. A Cultural History (Ashgate, 2012). She has published on eighteenth-century art writings and paintings, and is currently looking at the place of animals in British art and aesthetics.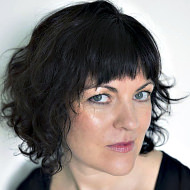 Corinne Silva is an artist living in London. She is a Post-Doctoral Research Fellow at the Photography and the Archive Research Centre, University of the Arts London. She studied BA Photography in Europe at Nottingham Trent University and Universitat de Barcelona, and MA Photography at the University of Brighton. She was the recipient of an Arts and Humanities Research Council PhD Scholarship and received her Doctorate from University of the Arts London in 2013.
Recent group and solo exhibitions include Garden State, Ffotogallery, Cardiff, and The Mosaic Rooms, London (2015); ReGeneration3, Musée de l'Elysée, Lausanne, Switzerland (2015); My Sister Who Travels, The Mosaic Rooms, London (2014), and Gardening the Suburbs, Makan Art Space, Amman (2014).
She received a Triangle International Fellowship (2014); was artist-in-residence at A.M. Qattan Foundation Ramallah, (2013 and 2014); Kaunas Photography Gallery, Lithuania, (2014); and Aktuelle Architektur Der Kultur, Centro Negra, Murcia, Spain (2015). She was nominated for the FOAM Paul Huf Award and was a Mac First Book Award finalist (2012).
Her latest book, Garden State was published this year by Ffotogallery and The Mosaic Rooms.